Physics research opens new collaboration opportunities for Finnish companies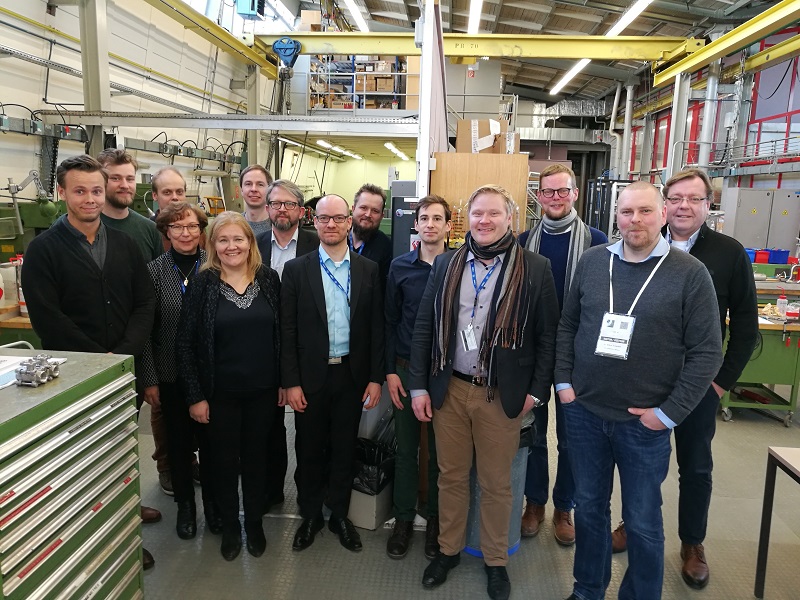 Helsinki Institute of Physics is advancing the industrial collaboration and technology development in Finnish companies that seek to work in collaboration with CERN. The Institute's Business Development Team has been actively supporting, in close collaboration with CERN and Business Finland, the launch of four new collaborative R&D&I initiatives moving forward in 2019.
The first project initiative concentrates in modeling how worldwide LHC computing grid data centers could contribute to sustainable computing infrastructure development by becoming more responsible energy citizens. Novel control analysis is conducted to map possibilities to participate in the emerging energy demand response markets, by for instance temporarily lowering the electricity used for cooling, ventilation and computing. Effort multiplied in global data center grid context, and the economic impact is considerable. However, beyond the economic aspects, this project led by Prof. Matti Vilkko from Tampere University seeks to contribute to the Sustainability in Science goals pioneered by Helsinki Institute of Physics, by paving the way for wider adoption of renewable energy production capacity in energy grids. For Finnish firms, the project offers unique partnering opportunities in the fields of HVAC, automation and data centre operations management.
The second project initiative develops Artificial Intelligence and robotics for Large Hadron Collider service and upgrade work. Assistant professors Roel Pieters and Esa Rahtu from Tampere University seek to advance remote inspection, measurement and handling operations in challenging industrial contexts, like the LHC tunnel at CERN. The project offers unique collaboration opportunities for companies working in robotics, automation and object recognition fields.
The third project launched concentrates on superconductors at LHC led by Dr. Tiina Salmi from Tampere University. This highly specialized technology field offers opportunities to superconductor technology development within Finnish advanced materials, cryogenics and software firms.
Last but not least, Dr. Markus Aicheler is currently seeking to ramp up an accelerator and detector materials & mechanics development project, which will offer world-class opportunities for Finnish firms developing new light weight composites, as well as innovative manufacturing and assembly methods.
The industrial collaboration strategy of the HIP Business Development Team includes ramping up research infrastructure centric business incubation services in collaboration with venture capital and business development professionals. The aim is to bring the R&D activities in the scope of the early phase business incubation in order to steer the project outcomes towards results that have strong commercialization potential. Another important activity of the HIP Business Development Team is to develop and improve training for students and professionals in working in the interface of businesses, research infrastructures and universities.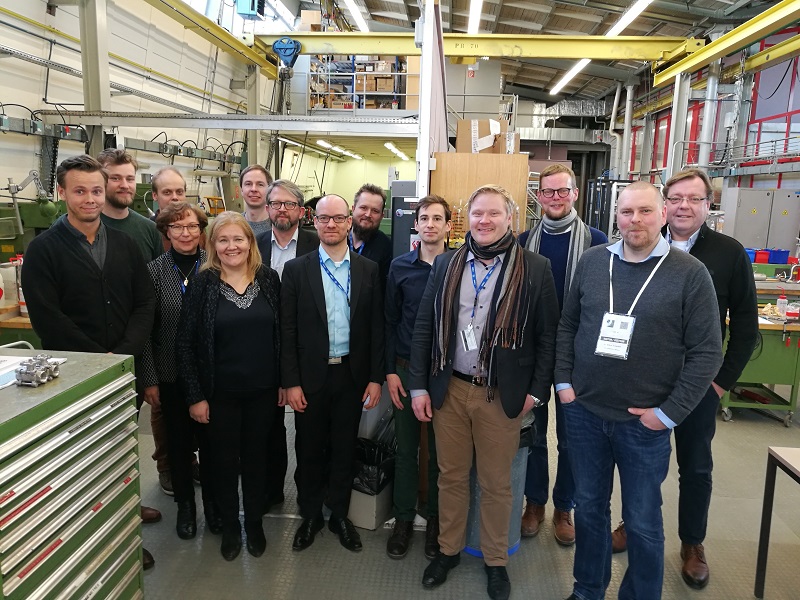 We are keen to drive projects forward, always interested in new R&D and commercialization ideas, as well as new partnerships, please don't hesitate to get in touch!
Pietari Kauttu & Harri Toivonen & Saku Mäkinen (@cern.ch)