Summer jobs at CERN/ESRF and CERN Bootcamp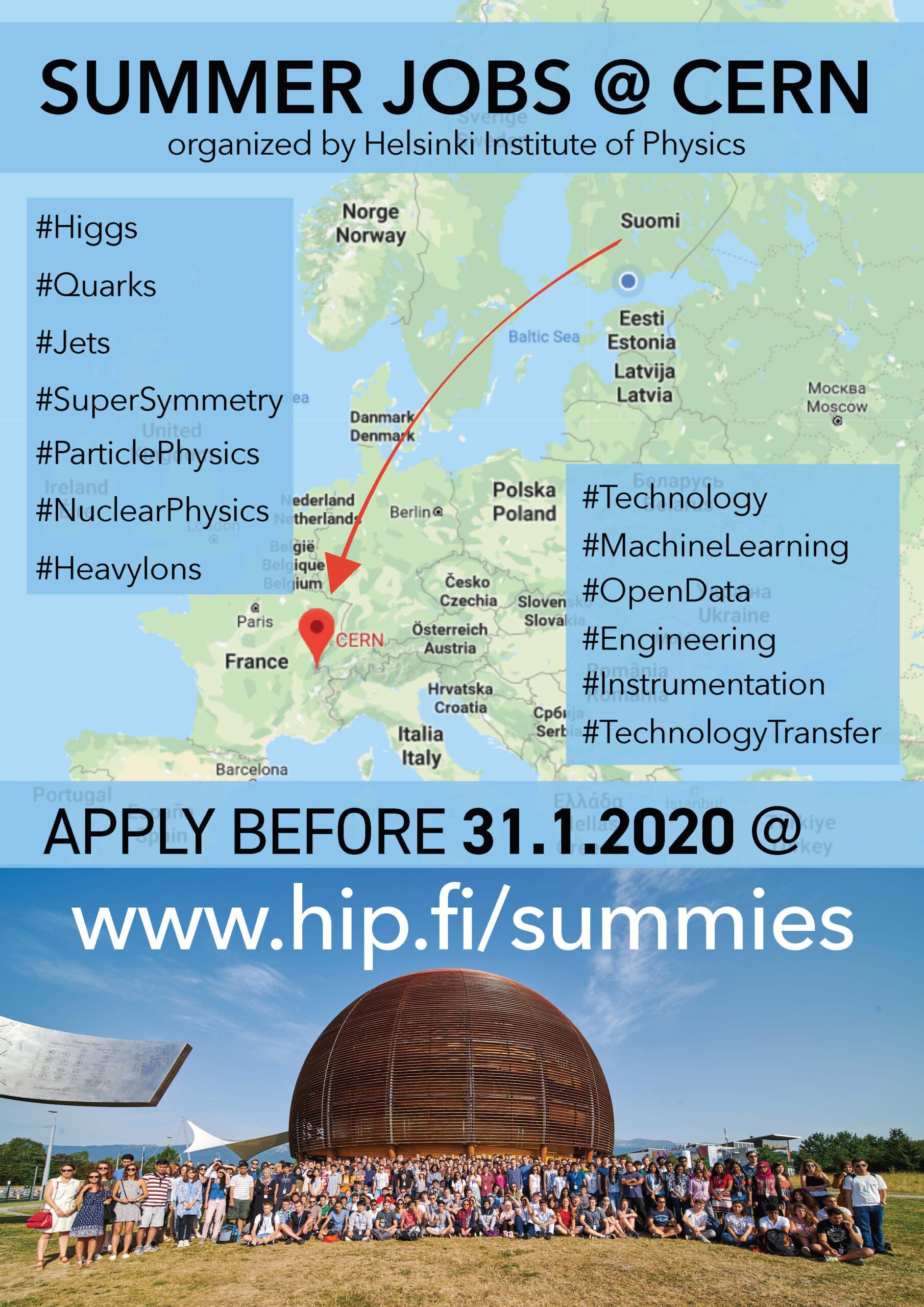 Visit CERN or ESRF in summer 2020? Have a look the three-month summer job positions at CERN or ESRF, and also the one-week intensive course CERN Bootcamp (5 ECTS at UH, students of all fields welcome!).
Apply for the summer job positions at latest on January 31, and for the CERN Bootcamp at latest on February 9, 2020.
More information: www.hip.fi/summies .
CERN also arranges visit for people who are just dropping by: https://visit.cern/tours/guided-tours-individuals .